Jobsuche in Neuseeland
In Neuseeland gibt es viele saisonale und temporäre Jobmöglichkeiten für Work & Traveller – wir erklären Euch nachfolgend die üblichen Bereiche.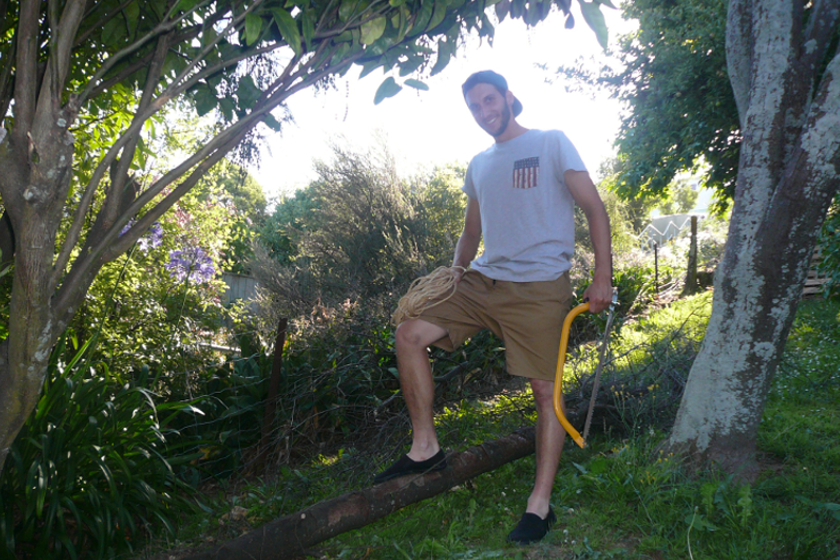 Wie finde ich in Neuseeland einen Job?
Daily Newspapers: It is best to look in a local newspaper for regional job offers. Every bigger city in New Zealand has its own newspaper. If you are looking for a job Wednesday and Saturday editions are best. Usually the ad will provide you with the name of the contact person and a phone number.
Going door-to-door: Shops and cafes will sometimes have signs up to say there are vacancies. Just go inside, introduce yourself and talk to the owner. Sometimes it helps just to ask – there might be jobs available if you are lucky.
Notices on Boards: Check out notice boards in hostels, supermarkets, Information Centres, libraries, pubs and cafes.
Signs on the road: This is particularly for orchard (fruit-picking) work. Just drive along the roads where the orchards are located and watch out for signs saying "Now hiring", "Vacancy" or something similar. During the picking season there will be a lot of signs along the road saying that orchards need fruit-pickers. If you don't have a car, just call in at orchards to see if they have work.
Lebenslauf - Curriculum vitae (CV)
Bevor es für Dich in Neuseeland mit der Jobsuche losgehen kann, solltest Du einen Lebenslauf (in Neuseeland bekannt als Curriculum Vitae, kurz "CV") verfassen wie er in Neuseeland üblich ist (ohne Foto, ohne Geburtsdatum etc.!). Du kannst Dir dazu gerne diese Vorlage herunterladen und entsprechend anpassen.
Sobald Du Deinen CV erstellt hast, kannst Du ihn an unser Team schicken, das diesen dann Korrektur liest und Dir Feedback gibt.
Dress code
No matter if you are WWOOFing, fruit-picking or working in hospitality – wear the right dress for the right job! Here is a quick Kiwi dress code guide:
Office
It's pretty conservative in New Zealand's offices: Dark trousers, white shirts and a tie for gentlemen; coat, skirt, pumps and nylons for the ladies. Kiwis tend to be "overdressed" in the office and wear what Europeans would consider for going to the opera. Check major shopping streets in NZ at lunch time to get an idea – then go shopping for your office dress.
Farm
If you want to work on a farm pack 2-3 old, long trousers (if possible cotton) and 3-4 old, long-sleeve shirts. Or stock up on cheap clothes at discounters like The Warehouse. After the job you can usually bin your stuff.
Make sure to get some cheep, compact and comfortable work shoes. Solid work boots are a must – don't use your expensive hiking boots! You can buy solid and cheap work books at The Warehouse.
Construction
In contrast to farm work, you can work on NZ's construction sites in shorts. Make sure your work boots come with a steel cap though. Unfortunately you have to pay around NZ$ 150 for them but without you are not allowed to work on construction sites. Usually you will get all other necessary gear, including a helmet, at work.
Slip, slop, slap and wrap
No matter if you are fruit-picking, working on a construction site or kayaking – always wear something to cover your shoulders and head! Because of the high UV rate in New Zealand you can get sun burned within a few minutes. Apply sun block regularly – even the toughest Kiwi blokes do it!
[/wpum_restrict_to_user_roles]