Things to do in...
There are lots of interesting things to do in New Zealand, you will never feel bored!
Below are many activities and tips for
Cheap and free
Saturday art & craft market – fresh fruits & veggies, crafts, pottery, clothes, food and local products at Montgomery Square (car-park) from 8am to 1pm.
Second hand market – Go "op shopping" on Sunday mornings (at Montgomery Square).
Movies night – Catch a movie at State Cinema (Trafalgar St). Tuesday night is cheaper!
Go to the bars and pubs in Nelson and… play a game of pool, attend a Poker Night, join a Quiz Night, listen to Live Music or join a Karaoke Night. Check the events at Rattle and Hum, Liquid NZ Bar, Sprig & Fern
Cafés – choose any in Nelson, or drive to the Wharf in Mapua or to Cable Bay.
Swimming – at the ASB Aquatic Centre near Richmond: A really nice heated pool complex with spa pools, sauna, a wave pool, hot showers and a café. Alternative: In town at Riverside Swimming Pool (Riverside Dr).
Rock climbing – Paynes Ford Rock Climbing at Golden Bay. Practice at The Gravity Well, Bouldering Gym at 37 Wakatu Lane in Nelson
Cycling or Mountain Biking – borrow a bike from your host family or hire a bike to explore Nelson, e.g. at https://nelsoncyclehire.co.nz/ or https://kiwijourneys.co.nz/.
Tahunanui Beach – walk, cycle or catch the bus to the beach, there is a lot to do: Stand Up Paddling • Go Karts • Lasertag • Bumper Boats • Super Slide • Public Tennis Court • Natureland Zoo • Mini Golf • Volleyball.  Afterwards have fish'n'chips on the beach at sunset
(fish'n'chips shop opposite the beach).
See a match of Nelson's Rugby Team, the Tasman Makos, at Trafalgar Park stadium.
Have a BBQ – at Maitai Valley, Rabbit Island or Tahuna Beach.
Centre of New Zealand – a short walk up from Botanical Park or from town. You can walk along the hill to Founders Park for a beer or coffee at the café.
Visit Cable Bay – 15 minute drive/taxi from Nelson to the Cable Bay Adventure Park. Take in the views from their Skywire, go on a quad bike tour or for a game of paint ball. Visit Archery Park. Or drive a further 15 minutes to the Cable Bay Beach for a picnic, swim and the beautiful coastal walk.
Maitai Valley – walk or picnic beside the river.
Kaiteriteri – 1 hour drive from Nelson. Beautiful golden beaches. Short drive/walk to the famous Split Apple Rock bay.
Hire a car for a day or weekend with a group of people and visit some of the greatest places in the region – Mapua, Kaiteriteri, Nelson Lakes, Abel Tasman National Park or Golden Bay – Vineyards, pottery and craft shops on the way.
Go for a walk – There are lots of ideas and maps for walks around Nelson, e.g. Grampians.
Walking Art Tour – explore the city's galleries right in town.
Nelson Classic Car Museum – near the airport.
Visit the Nelson Provincial Museum – corner of Trafalgar Street and Hardy Street, check for their changing exhibitions.
Take a tour of the Pic's Peanut Butter Factory – bookings are essential and are taking place on weekdays only.
Visit the Suter Art Gallery – exhibitions from local and national artists. Afterwards you can walk in the Queens Gardens, or have a coffee at the Suter Café (Bridge St).
Founders Park/ Miyazu Gardens – Go to Founders Heritage Park and enjoy the historical atmosphere and a coffee. Miyazu Japanese Garden is a lovely place for a walk, to relax and read a book and enjoy the sunshine.
Isel Park in Stoke – Go for a walk or a game of frisbee golf. Enjoy the local food carts on a Thursday evening at the Isel Market.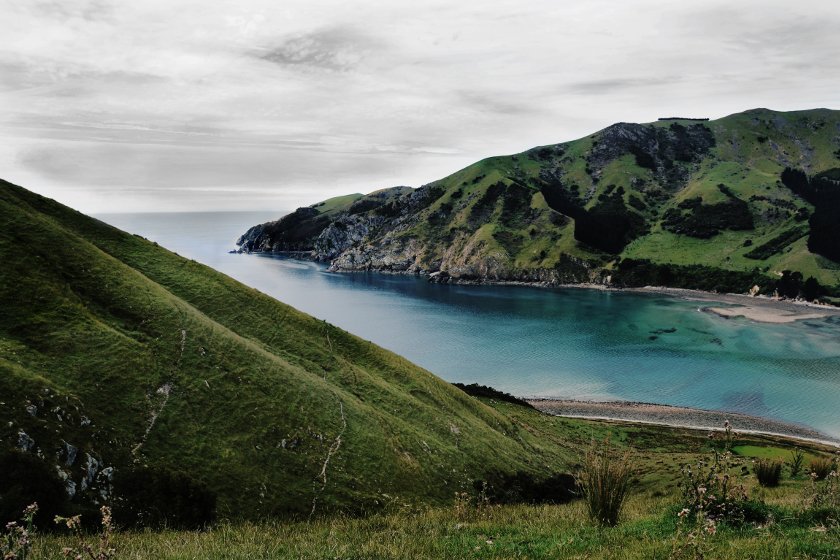 On the weekends
Nelson is surrounded by stunning National Parks and a unique landscape. Here are just a few of many ideas how to spend your weekend:
Visit the golden beaches of the Abel Tasman National Park (by foot or boat) or have some leisure days at
Golden Bay.
Go hiking on the Queen-Charlotte-Track in the beautiful Marlborough Sounds (maybe combine it with a wine
tour around Blenheim).
Get to Nelson Lakes National Park and go skiing at Rainbow Ski Area (1.5 hrs from Nelson)
Explore Kahurangi National Park and maybe do the Heaphy Track.
Take a plane or a ferry and visit Wellington, New Zealand's capital.
Meet kiwis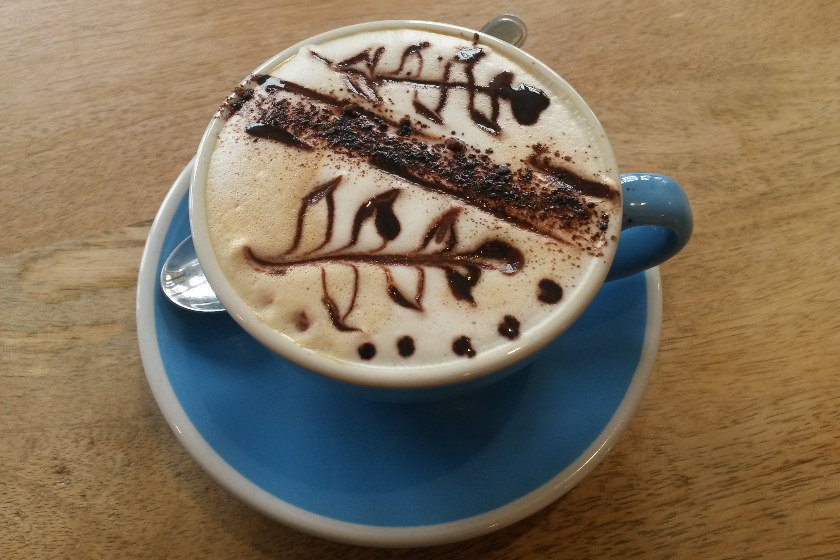 Things to eat in Nelson
Additional info for Nelson
Adrenalin Forest – a series of rope bridges, Tarzan swings and flying foxes from platforms constructed in the tree canopy.
Beaches & Coast – Go swimming, have a picnic, walk or cycle along the waterfront, e.g. at Oriental Bay Beach or at Scorching Bay
Cable Car – Take the historic Wellington Cable Car up to the Botanic Gardens and enjoy the view and the beautiful park.
Cafés/Restaurants – Wellington is famous for its great cafés and restaurants and also known as the craft beer capital and as for the coffee… it's legendary.
Carter Observatory – Go stargazing and check out the amazing planetarium show at the Carter Observatory.
City Gallery – in the heart of Civic Square, offers world-class exhibitions of contemporary New Zealand and international art.
City Tour – Go for a ride through Wellington with one of many local companies offering sightseeing tours.
Cuba Street – Cruise down Cuba Street. Home of hipsters, artists and lovers of vintage. Cuba Street is a bohemian haven with some of the city's most colourful shops, bars and cafes.
Embassy Theatre – Go to watch a movie at the Embassy Theatre.
Indoor Markets – Wellington Underground Market on Saturday mornings is a vibrant market for designers, makers, bakers and crafters. For the very freshest foods – produce and food karts – try the Harbourside Market on Sundays.
Interislander – Take the ferry from Wellington to Picton and visit the South Island.
Mount Victoria Lookout – Enjoy the great 360-degree view over Wellington from the top of Mount Victoria.
Museum of Wellington City and Sea – takes you back a thousand years and leads you to a vibrant present day.
Te Papa National Museum of NZ – visit the interactive and very interesting famous museum on the waterfront. You can easily spend a whole day here. They have their permanent museum that is admission free and also changing exhibitions that vary.
The Beehive and Parliament Buildings – The Beehive is the most recognisable building in the parliamentary complex. Book a tour to get a glimpse behind the scenes.
Top spot for a warming hot chocolate – Warm and creamy hot chocolate can be found at Butlers Chocolate Café on 172 Lambton Quay.
Walk at the Waterfront – Take a wander around the waterfront to Oriental Bay
Weta Cave – Get an insight into Wellywood (Wellington's movie scene) at the Weta Cave in Miramar.
Zealandia: The Karori Sanctuary Experience – Visit Zealandia and see New Zealand's wildlife as it's best, including the famous Kiwi birds!
Weekend things to do outside of Wellington
Wairarapa region (northeast of Wellington), best known for its vineyards and wineries
A relaxing day trip to the Kapiti Coast, visit some of the cool beaches and sweeping coastlines, perfect for nature-lovers.
Take a plane or a ferry and visit the South Island; cross the Cook Strait to a little town called Picton (Marlborough region, known for its wines). Weekend jaunts to visit the areas famous wineries or to hike parts of the Queen Charlotte Track but you could also do a ferry-centric day trip to Picton.
Longer trips (2-3 day trip) from Wellington include scenic Taupo with it's beautiful Lake Taupo on the North Island, or art-centric Nelson on the South Island.
Auckland Art Gallery – With over 15,000 artworks, Auckland Art Gallery is home to world-class historic and contemporary displays. Free guided tours are available daily, offering a fantastic introduction to the collections.
Auckland Harbor – Curise the harbour on a yacht or catch a ferry to the historic seaside town of Devonport.
Awhitu Peninsula – The restored heritage Manukau Heads Lighthouse sits proudly on the very tip of the Awhitu Peninsula overlooking the turbulent ocean. This lighthouse is one of only a few in New Zealand you can actually climb to the top of. Discover the golden beaches, crystal-clear waters and vast native forests. The walking and tramping here are superb, with forest trails leading you to secluded hot springs, swimming holes, waterfalls and old kauri dams.
Festivals and Live Music – There are lots of free events on in Auckland throughout the year, from live music and outdoor movies to major cultural events, e.g. the Pasifika Festival, the Auckland Lantern Festival and many more.
Goat Island – is a protected marine reserve and one of New Zealand's top snorkeling and dive spots. Swim amongst the colorful fish or take a trip out on a glass bottom boat to view the sea life.
Great Barrier Island – is the largest and most seaward of the Hauraki Gulf islands in Auckland region. The forests, beaches and bays provide scope for all kinds of wilderness adventures.
Mount Eden – It is the highest natural point in Auckland. Climb on the volcano and it offers stunning 360-degree views of the city.
Muriwai Beach – View the huge gannet colony at stunning Muriwai Beach, where over 1200 pairs of gannets nest on the rugged cliff tops. There are two viewing platforms so you can get up close.
Otara Market – It is the world largest Polynesian market on a Saturday.
Piha Beach – Piha is one of the most popular beaches on Auckland's west coast. The wild surf at Piha Beach draws seasoned surfers and it's also a great swimming spot in summer.
Stardome Observatory and Planetarium – the sky of the Southern Hemisphere contains beautiful star clusters, gas cloud nebulae and star patterns that can only be seen from this latitude.
Take a walk – Auckland has a huge number of walking trails throughout the region, from leafy tracks through native bush to energetic hikes with magnificent views – there's something for every mood and fitness level.
The Sky Tower in Auckland – Enjoy the breathtaking view from Auckland's famous Sky Tower. You can walk around the pergola at SkyWalk or take a controlled free-fall to ground level at SkyJump.
Waitakere Ranges – Discover a flourishing subtropical rainforest just 40 minutes from the city. The Waitakere Ranges are a playground for outdoor enthusiasts, with surfing, swimming, fishing, walking, picnicking and camping. Stop off at Titirangi village, the gateway to the regional park, for great Kiwi art, markets and a coffee at a local café.
Weekend things to do outside of Auckland
North
Visit Matakana farmers market on a Saturday, then try the delicious organic ice-cream from the shop on the corner.
Visit the Reptile Park in Ti Point, then get something to eat from the Leigh Fish and Chip Shop and enjoy it looking out towards Goat Island. Finally, duck into Leigh Sawmill Café for a coffee before you drive home.
South
If you want a nice day out, then head South to Ambury Farm. Spend a day exploring this working farm complete with cows, chooks, peacocks and heaps of other farm animals. Then on the way home jump back in time at the Glenbrook Vintage Railway where you can check out real, working, vintage trains.
East
Head east and visit the historic Orere Point and explore the archaeological sites concentrated around the Tapapakanga Stream and along the coastal strip, including three Maori pa. Then head back to Kawakawa Bay for a swim and picnic at Snakes Gully before visiting Turanga Creek Winery in Clevedon to pick up a bottle or two of their organic wine for a relaxing night at home.
West
Have a nosy around more than 250km of native bush that make up the beautiful Waitakere Ranges before heading down to Muriwai Beach for a BBQ. On the way back to town, check out the Arataki Visitor Centre for some of the most stunning views over Manukau Harbour.
Islands
Rangitoto Island is an explorer's paradise. After jumping off the ferry, you can climb the summit (either by leg power or the nifty tractor-pulled road train), explore the lava caves, and do a spot of bird-watching or just chill out by the water with a picnic lunch.
[/wpum_restrict_logged_in]